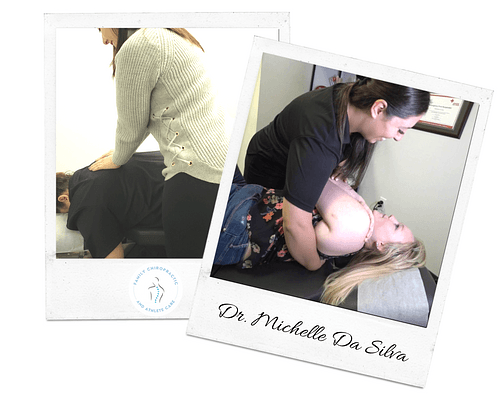 Dr. Michelle understands that every patient is unique. You'll never get a 'cookie cutter' approach to your care. Instead, she'll listen to your concerns and analyze exactly what your body needs to thrive and get better.
Cooksville, Mississauga Chiropractor, Dr. Michelle uses an approach that focuses on adjusting your joints, along with stretching and activating your muscles to relieve issues.
Since the muscles allow the joint to move, it's important to release the tightness in the muscles so they don't continue to pull the joint into improper positioning. As the muscles start to work correctly, your adjustments will be more effective and hold. The soft tissue techniques Dr. Michelle uses are:
+ Medical Acupuncture
+ Myofascial Release Therapy
+ Instrument Assisted Soft Tissue Mobilization
+ Cupping Therapy
Dr. Michelle also specialize in Diversified chiropractic adjustments. She will focus her adjustment on areas that need to be adjusted. She will also tailor adjustments to your comfort level and will explain the entire process, so you understand what needs to move and why. Other adjustment technique Dr. Michelle uses is Thompson or "Drop Table" adjustments, these adjustments are low force and more gentle. They are often used for pregnancy care or acute sciatic pains.
Treatable Conditions:
+ Neck & Back Pain
+ Sciatica
+ Carpal Tunnel
+ Scoliosis
+ Stenosis
+ Muscle Strains
+ TMJ (Jaw) Pain
+ Tailbone Issues
+ many more..
Chiropractic care is about making your body operate as efficiently as possible for you, depending on what your lifestyle and goals are.
When the joints of your spine (or extremities) don't move as they should, the result is often pain and dysfunction.
Chiropractic adjustments are a safe and effective way to restore proper joint movement, so you can get your functional movement back to normal—or even better than before! Dr. Michelle combines chiropractic adjustments with soft tissue work, to address the muscles and joints.
The Benefits of Chiropractic
Improved movement and flexibility

Better Posture

Relief from headaches, neck and back pain

Greater comfort during pregnancy

Prevention of work-related muscle and joint injuries

Increased sense of well-being

Enhance athletic performance

Correction in gait and foot problems